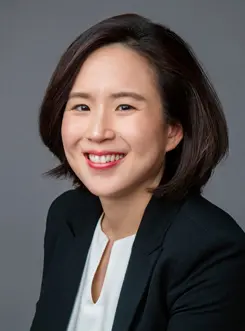 Dr Clara Ong
Obstetrician & Gynaecologist with an interest in: Menopause, Pre-invasive Surgical Lesions, Menstrual Disorders, Family Planning
Languages: English, Mandarin
Gender: Female
Insurance Panel: Great Eastern, Singlife
Experience
Dr Ong graduated from the National University of Singapore in 2006. She completed her specialist training in Obstetrics and Gynaecology, and obtained her postgraduate degrees from the Royal College of Obstetrics and Gynaecology, London in 2012 as well as the Masters of Medicine in Obstetrics and Gynaecology from the National University of Singapore in 2012. She is a fully qualified Obstetrician and Gynaecologist with the Specialist Accreditation Board of the Ministry of Health, Singapore. She is a Fellow of the Academy of Medicine, Singapore. She is also an accredited Colposcopist with the Society for Colposcopy & Cervical Pathology of Singapore.
Prior to her private practice, Dr Ong was an examiner for the MBBS degree and a Clinical Lecturer for the NUS Yong Loo Lin School of Medicine. She was previously also a visiting consultant at Ng Teng Fong General Hospital. Dr Ong has also published in both local and international peer-accredited journals and has presented her research papers in various conferences in Singapore and overseas.
Dr Clara Ong's specialist clinic was previously located in Gleneagles Hospital.
Dr Ong is accredited to practice at hospitals including Mount Elizabeth Hospital, Mount Elizabeth Novena Hospital, Gleneagles Hospital, Parkway East Hospital.
Being a proud mother of 3, she can relate to other young mothers and is a strong breastfeeding advocate. Drawing from her experience with her own children, Dr Ong is able to advise mothers on their journey from conception to delivery to postpartum care, knowing the challenges that motherhood and pregnancy present.
Fellowship and Accreditation
Bachelor of Medicine, Bachelor of Surgery, Singapore
Master of Medicine (Obstetrics & Gynaecology), Singapore
Member of the Royal College of Obstetricians and Gynaecologists, UK
Fellow of the Academy of Medicine, Singapore (Obstetrics & Gynaecology)
Associated Treatments
Serving females ranging from their teenage years to adulthood and mature women, Dr Ong offers care for various services as follows:
Family planning and birth control
Menstrual disorders
Abnormal Pap smear, HPV infection and colposcopy
Menopausal issues and HRT
Women's wellness checks
Genital infections
Infertility testing and care
Laparoscopy, hysterectomy
Pregnancy
Contact
Tel: +65 6229 6879 or +65 6229 6888
WhatsApp: +65 9712 6690
Emergency Tell: +65 6535 8833
Fax: +65 6707 7021
Email: claraongclinic@parkwaymedicentre.com.sg
Opening Hours
Monday, Tuesday, Friday:
9am – 1pm
2pm – 4.30pm
Wednesday:
9am – 1pm
2pm – 4.30pm
5pm – 7.30pm
Thursday:
9am – 1pm
Saturday:
9am – 12pm
Sunday:
Closed